Good doors which are well maintained adds up to the security of your house along with aesthetic appearance. There are a large number of problems which can be found on your doors. Locksmith South Pasadena recommends that You must not ignore such faults because it can be a threatening reason related to your home security. There are some common door problems which are very frequently faced and asked for a repair. Let us go through these problems to get a complete detail about the reason behind the issue and the best solution for it.
Loose door knobs and handles: the extended use of the doors with the long wear of the parts over the time generally leads to failure of the parts which are integrated to make the lock knobs and handles. These type of issues with locks can be very irritating and may lead to more serious problems like locked out situations. It can be as simple as the loose screws or it can be the internal components of the door lock. If you encounter with such problem, you should immediately approach the Best Locksmith In Pasadena to get the screws fixed or replacement of the lock components which are the cause behind loosening.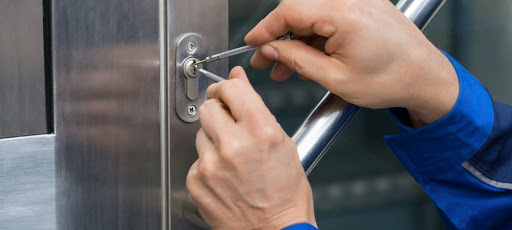 Misaligned doors: the misalignment of the strike plates is the basic reason behind the misaligned doors. The most common issue which is caused by misaligned doors is the inability to close it properly. Nobody likes a door which needs to be lifted up or adjusted to make it close. Moreover, the improper fixing made to the locks can also lead to the misaligned doors. This kind of issues can be resolved by checking the hinges or maybe adjusting the strike plate of the door to bring it back to right position.
Link stuck: the link stacking is another very common problem which is faced by almost every person in their life. Most of the time the reason behind the link stuck is the key which is broken inside the link. There is nothing which can be more troubling than the broken key when you are standing outside your main door. The solution to this problem is using a broken key removing kit to the rescue. Once the key is removed the next step is to make another key which can unlock the door. In case you have spare keys, you can use them to get the door unlocked.
However, there can be some other problems such as jammed doors and latches or maybe a lock cylinder with restricted movement. These issues can also be handled professionally by getting the locksmith services who can assure you a quick service. In both cases, the locksmith would be analyzing the internal and external screws which are blocking the movement. So next time, you have any of these problems you can know that it is the time to call a locksmith.