Every year, a large number of cases are recorded for the burglaries and theft attacks. Most of the time, people make certain mistakes which add up to the convenience of attacking for the burglar or thieves in your area. Locksmith La Canada has found that there are certain very common mistakes which are made by people leading to large number of thieveries. Let us take a quick check of such mistakes which are promoting the theft attacks.
Doors and Windows: the first and the most important move to secure your house is to make sure all the windows and doors are highly secured. But large number of people do not give much attention to the open windows and door which becomes an easy way to enter for the burglars around your area. Therefore, it is very important to consult a Best Locksmith In Pasadena to make sure you have effective door and window security that can prevent any type of theft attacks.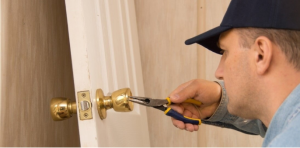 Sharing Pictures: it is a great fun to travel with your family and friends where you can take beautiful pictures at exotic locations. But you can be unaware of the fact that the use of social media to share the pictures of trip could be very risky for you. The burglars around your area may be keeping an eye over your social media activity to take an entry into your home which is left alone and unsecured. To avoid such situation, it becomes very important to hire Emergency Locksmith Pasadena services who can help securing your house even if you are thousand miles away from your home.
Advertise Garbage: people generally have an habit to keep their garbage such as box of new Led TV or some other home decor stuff boxes to be placed outside home until garbage picking vehicle arrives. However, the thieves and burglars always keep an eye on such things to find their next target. Thus, it is very important to handle your garbage properly if you do not want any unwanted guests at home taking away your belongings.
Less-interactive: people who are less-interactive in nature also have their home on the target priority. Most of the time, it is good to be nice and speak only what is necessary but you must have good relations with your neighbors to make sure they always keep a watch on your house both in your presence as well as absence for any suspicious movement.
Bad Locking Solution: having bad locking solutions installed at your home could also made your home an easy target. Lack of deadbolts, weak front door security, missing sensors in your house could raise the chances of theft attacks and burglaries due to easy access into your home. Make sure you take care about all these factors and avoid such mistakes to ensure safety of your house.