Locksmith frauds are on the rise with each day passing. Though there are some states which do not allow any licenses for the locksmith services, still you have to be active for keeping a check on fraud businesses. You may come to find many locksmith services who are fraud but are operating in your town with some strong brand name. So, here we have a list of 7 important tips which you can consider to avoid legitimate locksmith in South Pasadena.
Avoid generic phrases: first of all, when you are looking for some locksmith service to help you on a commercial or residential project, make sure you never trust those using generic phrases. Suppose, you try to reach some locksmith agency and if you find them to get conscious while sharing their business details, get it as an alert to avoid hiring them.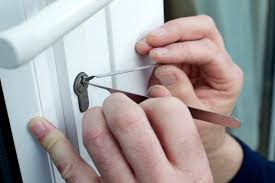 Check IDs: secondly, when you have already hired a professional to visit your place for fixing any locks & locksmiths issues, you must never let anyone enter your home without an ID check. You should also feel free to ask about the license details of the business to know to confirm that the chosen company is registered with the laws.
Detailed Estimates: one of the important sign which you can consider for finding a reliable and trustworthy locksmith company is by getting a detailed estimate of the job. Generally, all the locksmith agencies who are concerned about their customer try to help them with every possible solution to their queries.  
Beware of price changes: one thing which you would come up when hired fraudulent locksmith services is the price alterations. They would share wrong estimate cost on phone and would alter the prices by exaggerating the problem after reaching your place. However, an informed and skilled locksmith service will always try to give you the most reasonable solution to your lock and key issues.
Inspect tools: when you hire a team of expert locksmiths, one thing which you can consider to test their authenticity is the tools which they are using. The professional locksmith agencies have all the tools which can be used to avoid any damage to the locks no matter they are to be fixed from inside or outside.
Marked vehicles: most of the locksmith agencies which are registered and licensed have their own vehicles which are marked with their brand name. So, you should get a quick sneak to the vehicle in which the locksmith team arrives for preventing any frauds.
Always reach locals: last but not least, you should try to reach for locally registered businesses. When you approach some local business, it gets easy for you to verify the storefront or office of the locksmith agency.No matter where you are, these tips are valid for every location to avoid locksmith scams.
For any assistance related to lock repairs and replacement, feel free to reach our experts.