Locksmith company frauds are on the rise with each day passing. Though some states do not allow any licenses for locksmith services, you still have to be active to keep a check on fraudulent businesses. You may find fraudulent locksmith services in your town with strong brand names. So, here we have a list of 7 important tips which you can consider to avoid illegitimate locksmith in South Pasadena.
7 Tips To Avoid Locksmith Company  Fraud
1. Ask About the Certifications and Reviews of the Locksmith Company
Avoid those who use generic phrases when searching for a locksmith to help with a commercial or residential project. For example, suppose you try to reach out to a locksmith agency, and they seem hesitant to share their business details; take this as a red flag and look elsewhere. There are plenty of reputable locksmiths out there, so there's no need to settle for anything less.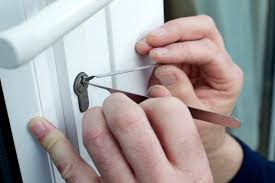 2. Ask About Their Identification
When you hire a professional locksmith to visit your home and fix any issues with your locks, you should always check their identification and ask for their license details. It will ensure that the company you have chosen is registered and legitimate. Furthermore, you should never let anyone into your home without checking their identification.
3. Request Detailed Estimates From the Locksmith Company.
There are a few things you can look for to find a reliable and trustworthy locksmith company. A good way to start is by getting a detailed job estimate. That shows that the locksmith cares about their customers and is willing to help with any questions or concerns. Another thing to look for is positive customer reviews.
4. Be Cautious of Pricing Changes.
Fraudulent locksmith services may try to alter the price after they have arrived at your location. It is often done by exaggerating the problem and giving you a higher estimate than originally quoted over the phone. However, a skilled and reputable locksmith will always provide the most reasonable solution to your lock and key issue.
5. Inquire About Their Tools
When you hire a team of expert locksmiths, one thing which you can consider to test their authenticity is the tools which they are using. The professional locksmith agencies have all the tools which can be used to avoid any damage to the locks no matter they are to be fixed from inside or outside.
6. Legitimate Locksmith Companies Have Marked Vehicles
Most of the locksmith agencies which are registered and licensed have their vehicles that are marked with their brand name. So, it would help if you got a quick sneak to the vehicle where the locksmith team arrives to prevent fraud.
7. Hiring a Local Locksmith Company Is Preferable.
Last but not least, you should reach for locally registered businesses. When you approach some local business, it gets easy to verify the storefront or office of the locksmith agency. No matter where you are; these tips are valid for every location to avoid locksmith scams.
Choosing a Reputable Locksmith Company
Nowadays, it is important to be careful when choosing a locksmith company. Make sure you check the documentation to ensure they are legitimate. The customer has the right to double check that the company has everything in order. With so many deceivers out, it is best to be as safe as possible!
When it comes to locksmiths, always choose a licensed professional. It will protect you from any potential scams or shoddy workmanship. South Pasadena Lock only employs certified and skilled locksmiths, and we have the latest equipment to repair your locks. Call us for free estimates on any of your locksmith needs.