One of the biggest challenges that anyone could face is, finding a locksmith during inconvenient situations. Even though there are so many options around us but still, we cannot go for some random locksmith service on the web due to the trust issues. The situations like lockouts, automotive locking issues, or front door locks that need immediate repairs are certain things which cannot be compromised at any cost. This is why South Pasadena Locksmith suggests some important features which are required to be checked before hiring a reliable and efficient service.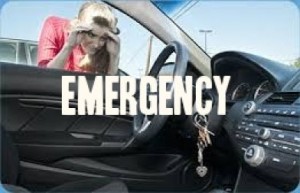 The first thing which a good emergency locksmith would possess is the speed of the service. You may get trapped into a situation which can be tough from the security point of view. Thus, it becomes necessary to get a locksmith service which is quick with the service response as well as the time of reach.
Secondly, Injuries and accidents are frequent in the locksmith industry. Either it is hit during the fixing or some major injury that requires stitches and immediate treatment. In such situations, you can be the one who has to pay for the injuries and damages to equipment. However, when you hire some expert and recognized services, the locksmith who reaches your home or office is insured by the organization to ensure the safety of the customer as well as the service person. Moreover, any damage made to the accessory during installation is entire responsibility of service provider.
Efficiency is important but the quality is also a crucial factor. A reliable locksmith tends to be highly knowledgeable and experienced to work on repair or installations required to improve home security. They would always focus on delivering quality either it is fixing, repair, installation or change of parts. Also, You can get a warranty on all the products, parts and services adding a value for your money.
All these three features could only be tracked with a locksmith service which is registered, authorized, and reputed. You can confirm it from your locality, website, and the reviews on the web to confirm that the services you are hiring are trustworthy and right for the job. At Locksmith South Pasadena, we are always aiming at increasing our service performance by working on all the above guidelines. This is why we are one of the best and reliable options to choose when it comes to your home security or any lock and key related assistance.