You might not know this, but almost a third of all burglaries occur through the front door. Thieves know that the main entrance is usually the weakest point of a property, whether residential or commercial. That is why it is crucial to take extra measures to protect the doors of your commercial property. An excellent way to do this is with door latch guards. They are extremely effective for a number of reasons.
Latch Guards: What Are They
Latch guards are metal plates that protect the door by reinforcing the space between the door frame and the door. By covering the door's knob, lever, and latches, they make it much more difficult for intruders to bypass the lock and force entry. There are two types of latch guards:
For outswing door
There are two types of latch guards for doors that open outward. The first and more common type covers the door's latch or bolt from the exterior. These can be installed with nuts and bolts (making them more secure, as burglars cannot unscrew the plate). Alternatively, they can also be surface-mounted (for a cleaner look, as they are not visible from the door's interior).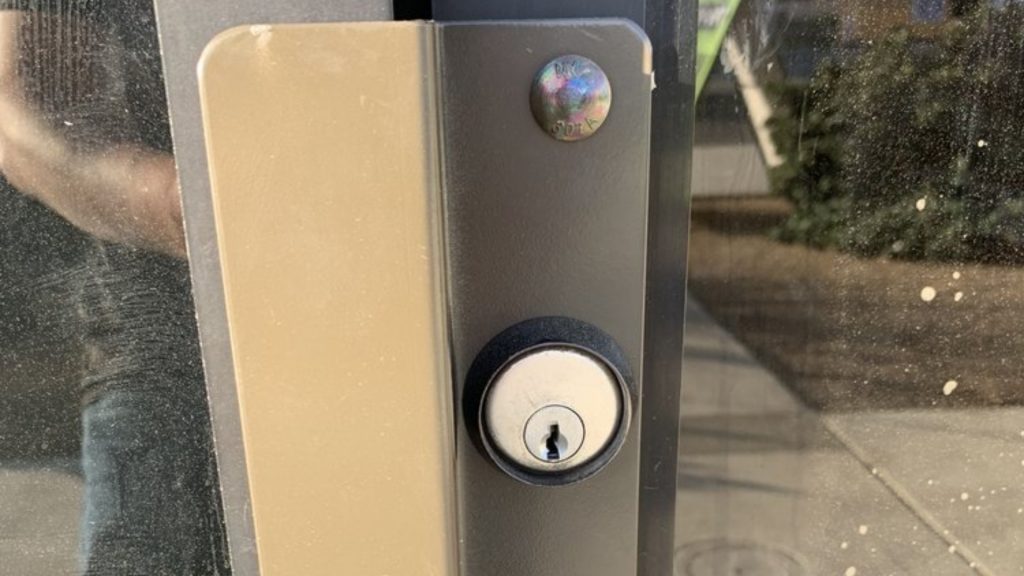 For inswing door
There are two main types of latch guards for doors that swing inward: the U-Channel and the protector plate. The U-Channel is installed at the door's facade, and the protector plate is installed within the frame.
Benefits of Installing Latch Guards
Latch guards are important for businesses in high-traffic areas where doors may be subject to constant wear and tear. Protecting doors from damage can help extend their lifespan and keep your business running smoothly. Here is a look at how these devices work and whether or not they are worth the investment.
Act as a Visual Deterrent
Criminals are often deterred by the visual appearance of difficulty. By making it appear more difficult to break into a door, latch guards discourage would-be criminals from even attempting.
Prevent Access Through Lock Picking
A door latch guard can make it much harder for someone to pick your lock. Without this guard, all a would-be thief would need is a credit card or screwdriver to bypass your lock through the gap. However, a burglar would need special tools and skills to handle a lock equipped with a latch guard.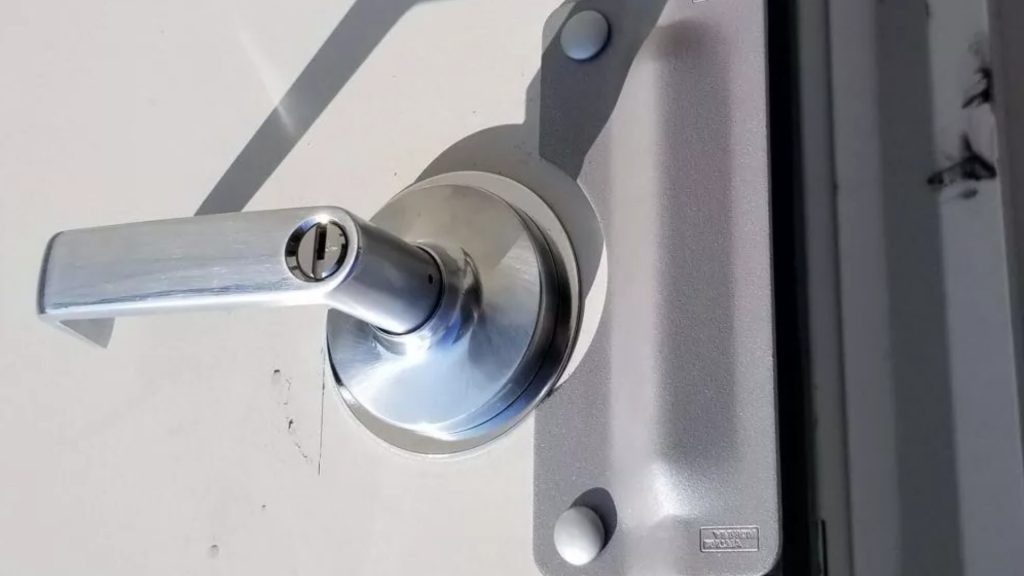 Bring Money- and Time-Saving Benefits
There are several benefits to using a latch guard. Not only can it save you money on commercial lock repairs or replacements, but it can also prevent theft or loss of inventory. That can save you time and money that would be spent on restocking.
Come in Heavy-Duty Design and Various Finishes
Latch guards come in various designs and sizes to fit any door stile, lock type, or trim type. They are designed to withstand any weather condition and provide a security solution for any application. So whether you need maximum security without compromising your door aesthetic, or a simple design to fit your budget, there is a latch guard for you.
Does finding a local locksmith seem never-ending? Well, your search is over with South Pasadena Lock. Our locksmith company is your one-stop solution for all lock and key-related problems. We have the best commercial locksmiths in Pasadena, CA, and surrounding areas, providing expert service to clients without fail.
We provide locksmith services to protect your home, business, and vehicle. Our services include rekeying and replacing door locks, transponder key programming, keyless entry devices, and installation of latch guards. Within minutes, we can install a latch guard into your business door. And when you need an emergency locksmith for any lock and key problems, we can help you with our same-day services. To request free estimates, call us today at (626) 788-2363.