A house lockout can be an outright dangerous experience. At South Pasadena Lock, we know this is a common problem. Forgetting keys and locking yourself out of your house is no fun, but there are ways to prevent them. Read on to learn tips on how to avoid the pitfalls leading to your home lockout.
Helpful Tips on How to Avoid a House Lockout
Give Others Copies of Your Key
One way to ensure you never lock yourself out is to give a copy of your key to someone you trust. They could be a friend, a trustworthy neighbor, a co-worker, or a family member. Then, if you lose your key, you can always call them for the spare key.
Use a Key Lock Box
Hiding a key outside may seem like a good solution, but it can be dangerous. A better solution is to keep your keys in a lockbox and hide it. Just make sure anyone in the house knows the lockbox combination. This way, there is always a key outside in case you need it, and it is concealed from intruders. Of course, you can have the lockbox in plain sight, which also works. However, a hidden lockbox is more secure than a visible one.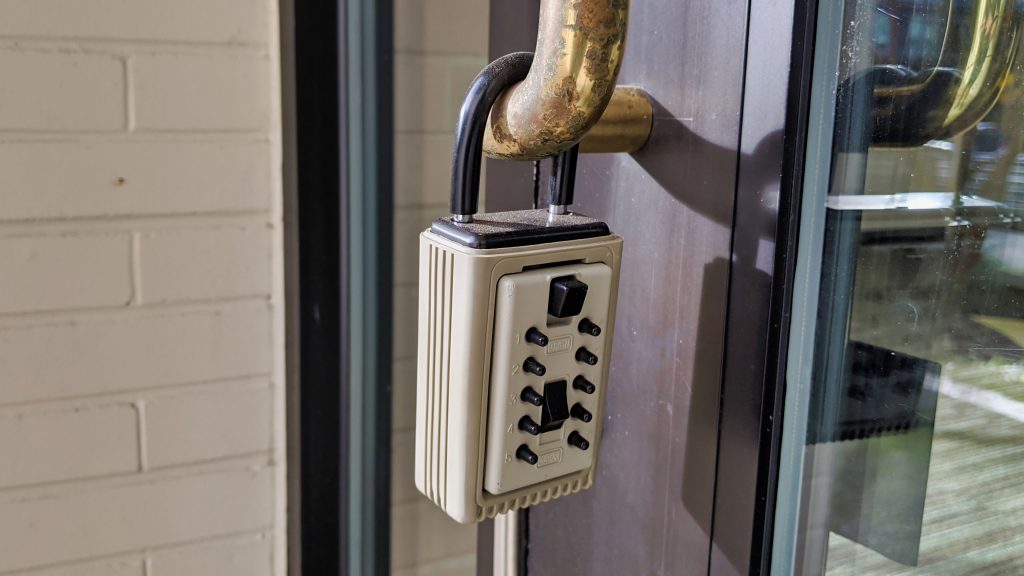 Upgrade to an Electronic Combination Lock
Digital combination locks are a great option if you want the convenience of keyless entry without needing a Wi-Fi connection. Most of these locks are hard-wired, although some battery-operated models are also available. These locks work like an ATM; enter a series of numbers, and you can lock and unlock the door.
Several brands, like Schlage and Lockey, offer battery-powered locks. These locks use a removable battery or batteries (9V, AA, or AAA). Locking and unlocking your door is as easy as typing a multi-digit code. Electronic locks also come with key mechanisms in case you forget your code or the battery has insufficient power to open the mechanism.
Install a Fingerprint Door Lock
Locking yourself out is a thing of the past with fingerprint locks. You no longer need to remember a combination or always keep a key on you. All you need is your fingerprint to unlock the door. These locks are more secure than traditional locks because it is impossible to lose, steal, or misplace your fingerprint in the same way you could a physical key.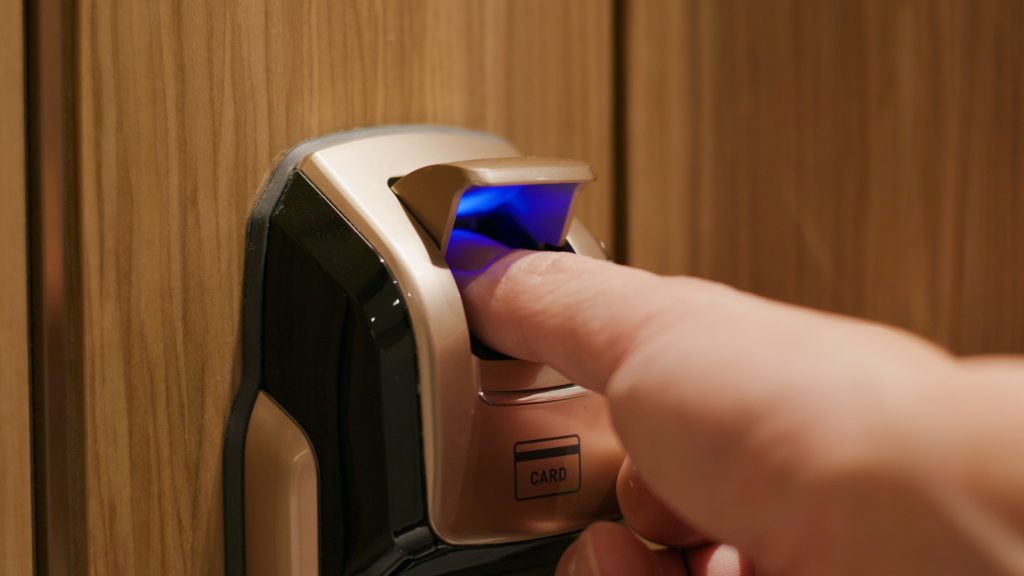 Get a Phone Case With a Key Holder
It's much more likely that you'll forget your keys than your phone. So an excellent solution for a house lockout is to buy a phone case with extra space to hold keys. Carrying your phone with you will ensure your key is always with you and decrease the chances of locking yourself out of your house.
Keep a Locksmith on Speed Dial in Case of a House Lockout
Locking yourself out of your home is more common than you might think. It can happen for many reasons, from losing or misplacing your keys to a malfunctioning lock. Whatever the reason, having a locksmith's number on hand can be a lifesaver. A residential locksmith can help you enter your home without causing any damage to the lock or door.
Locked out of your house and need a locksmith in a pinch? Look no further than South Pasadena Lock! Our emergency services are available 24/7 to help get you back in your home as quickly as possible. Our extensive range of services includes key replacement, rekeying, and more. We are licensed and certified, so you can rest assured that we have your back, whatever the situation. Call us now for free estimates.