Your business is your livelihood. And to protect that, you will want to ensure you are protecting it with the best commercial door locks. Commercial door locks are a big investment, but they can go a long way in protecting your business from theft, vandalism, and damage from fire.
Many different types of commercial door locks are available on the market today. However, how do you know which one is right for your business? Here is a quick summary of the most popular types of commercial door locks to help you make the best decision.
What Are Commercial Door Locks?
Commercial door locks can withstand heavy use and provide high security. Some of the most common door locks for commercial use include deadbolts, magnetic locks, and electronic locks.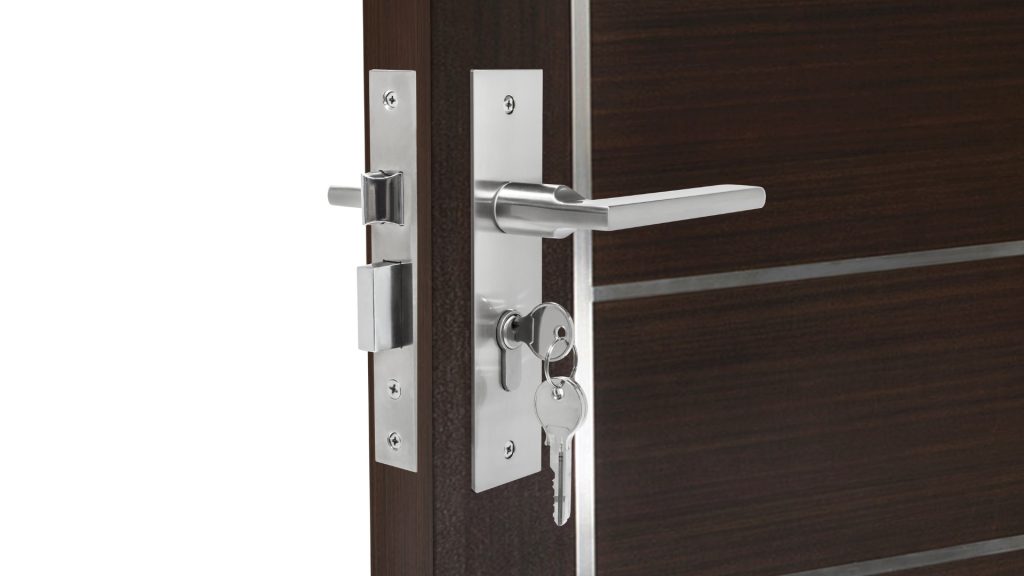 Commercial Grade Locks
Commercial-grade locks are stronger than residential locks, as set by the Builders Home Manufacturers Association. The American National Standards Institute credits the Association for performing such grades. Commercial locks are typically used in business establishments, while residential locks are for residences.
Commercial door lock grades
Grade 1
The strongest, most durable, and most secure locks are typically classified as Grade 1. These heavy-duty commercial door locks help maximize security. They can withstand twice the amount of use as weaker Grade 2 or 3 locks—making them ideal for high-security settings such as schools, hospitals, and other businesses.
Grade 2
Grade 2 locks are usually found in commercial settings and offer medium security. Exterior doors with low to medium traffic or interior entryways that require high security, such as storage rooms with valuable equipment, use have these locks.
Grade 3
A Grade 3 lock is ideal for most applications requiring light security. For example, residential doors, low-security offices, or rooms with low foot traffic, like supply closets or break rooms, use this type of lock.
Types of Locks for Commercial Doors
Mortise locks
Mortise locks are best for commercial applications because of their durability. They have two parts: the body, which holds the locking mechanism, and the cylinder, which receives the key. Due to its internal location, the mortise lock is harder to access and break into. Drilling through the door and manually chiseling out the mortise lock pocket is necessary.
Cylindrical Lever Commercial Door Locks
Cylindrical lever locks are a popular choice for doors because they are quick and easy to install. A wide variety of aesthetic options are available for cylindrical levers. It makes it easier to match them with your existing décor. You can use it with just a key or a key and push button combination.
Electric Strikes
An electrical strike is a door lock that uses an electrical signal to open and close. It consists of a metal latch attached to the door frame and a striker plate mounted on the door. When the electrical signal is sent to the strike, it opens or closes the latch, depending on the type of signal it receives.
Magnetic Locks
Magnetic locks, or maglocks, use a combination of magnets and electricity to lock a door. Like electric strikes, maglocks require an additional device to trigger them to unlock. Once triggered, the maglock loses its electrical charge, allowing the door to open.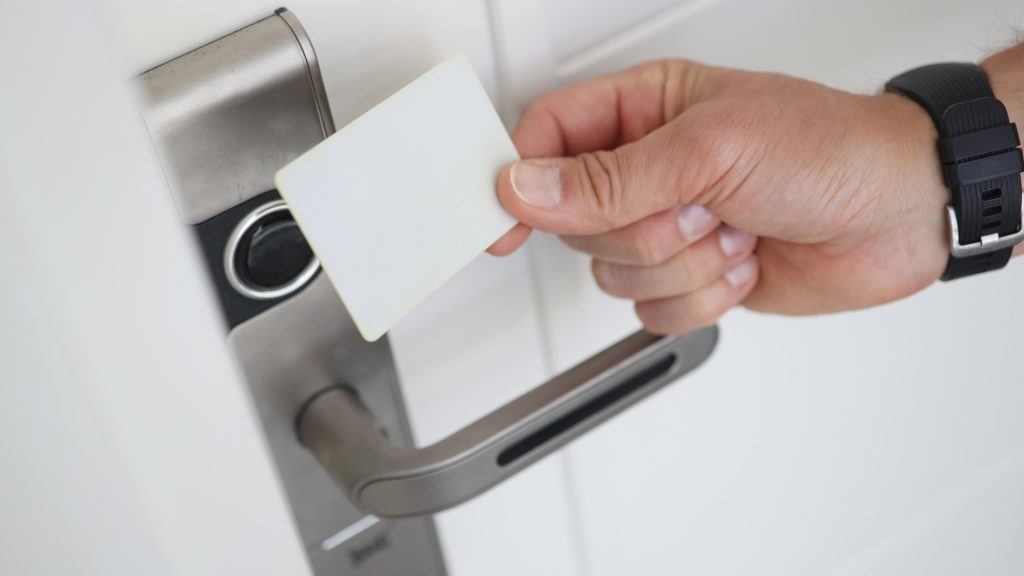 Keyless Commercial Door Locks
Keyless locks are a type of lock that does not require a physical key to unlock. Instead, these locks are powered by electricity, and some even link to the Internet. Rather than using physical keys, individuals can use a keypad for pin codes, RFID cards, and biometrics technology to gain access. However, although they are called keyless, some of these locks have a keyhole as a backup method of entry.
At South Pasadena Lock, we understand that finding the right commercial locks for your business is essential. That is why we offer a wide selection of commercial locks and door lock installation, from traditional and digital key and lock systems to retrofit options. So no matter your needs, we can provide a reliable and effective solution.
Our team of commercial locksmiths commits to providing top-notch support and service to businesses in South Pasadena and the surrounding areas. We know that a secure facility is key to success. So we offer a range of security products and services tailored specifically for businesses. Call us today to learn how we can help your business stay safe and secure.