In a time when convenience and safety are important, traditional lock and key systems are slowly being replaced by newer, more advanced ones. Modern options like these are changing how we think about safety and access. Among the latest techniques to protect your home or business, keypad door locks are a real game-changer. These sleek electronic inventions make our lives easier and give us more peace of mind. Imagine not having to search for your keys or worry about them getting lost or stolen.
In this blog, we will learn what keypad door locks are and their many benefits. Discover why these smart devices are becoming more popular with home and business owners. From better security to easy entry control, keypad door locks bring a new era of modern living and peace of mind.
What Are Keypad Door Locks?
Keypad door locks are modern security devices that make getting into homes, businesses, and other properties easy and safe. These locks have a numeric keypad to enter an assigned code. When you key in the right code, the door opens. This technology gets rid of the need for actual keys. Keypad lock makes it less likely that you will get locked out or have a key copied without your permission. Because they are easy to use, they are very popular at home and business use. You can also use them in various ways, adding extra layers of safety against unauthorized entry.
The Benefits of Installing Keypad Door Locks
The many advantages of installing keyless entry locks make them suitable for homes and businesses. Here are some of the most important reasons you should install them: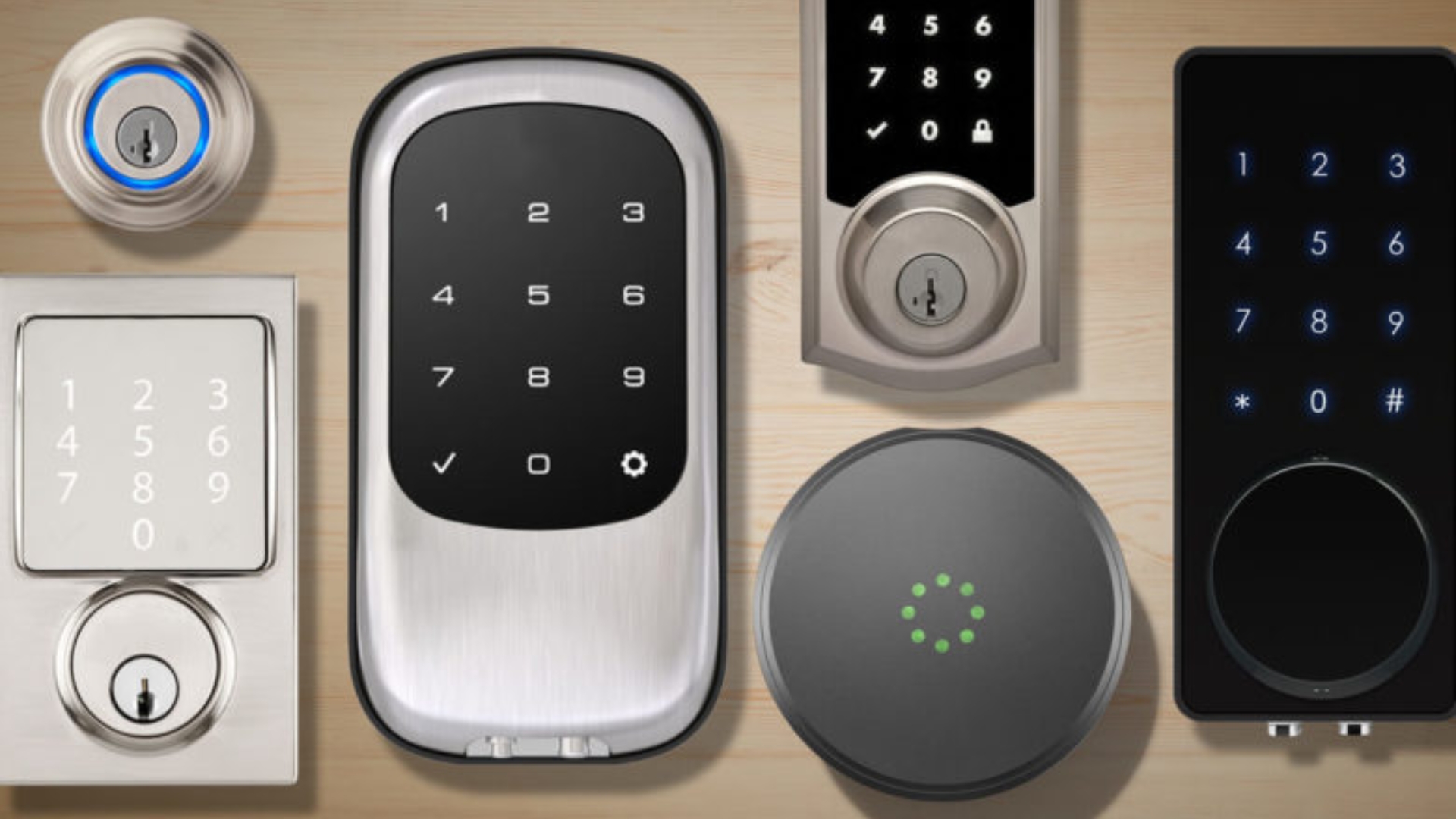 Keyless Entry
One of the best things about keypad door locks is that you no longer need physical keys. That means you no longer have to worry about getting locked out of your house or business or losing your keys. Instead, all you have to do to open the door is type in your entry code.
Convenience
The convenience of installing an electronic keypad lock is unbeatable. You can give access to family members, friends, or workers without having to make physical copies of the keys. Suppose you want to remove someone's access. You can easily change the access code with a keypad lock, making the old code useless.
Customizable Access
Most keypad locks let you set up multiple access codes, each giving you a different amount of access. For example, you can have a master code for full entry, temporary codes for guests, and restricted codes for certain building areas or at specified times. With these customization options, it is possible to strengthen security and control.
Cost Savings
Traditional locks may need to be replaced if you lose a key or think someone stole or got in without permission. Meanwhile, you can change the access code with coded door locks instead of buying a new one. That way, you can save a lot from expensive replacements.
Enhanced Security
Most keypad door locks have built-in security features. That includes alarms if someone tries to change the lock or lockout times if someone else uses the wrong code. Some models can even connect to a security system or a smartphone app for remote monitoring and alerts. That is why it makes the general security of the home even better.
Audit Trail
Many commercial keypad locks have an audit trail tool to keep track of who opened the lock and when. This record can be very helpful for businesses because it lets you track who went into the secured area and when. Hence, it improves security and holds people accountable.
Weather Resistance
Most quality keypad door locks work in all kinds of weather to be used inside and outside. Usually made of strong materials, these locks can handle rain, snow, and extreme weather.
Battery-Powered
Batteries power most keypad door locks and can last a long time. Some models even let you know when the batteries are getting low. This indicator will make you less likely to get locked out because the batteries ran out.
Modern Aesthetics
Keypad door locks come in different styles and finishes to match the look of your house. They can give your door a modern look and make it safer at the same time.
Remote Access
You can link some smart locks to a mobile app or add them to a home control system. This app lets you lock or unlock your doors from a distance. You can also check the status of your locks and get alerts if anything strange happens.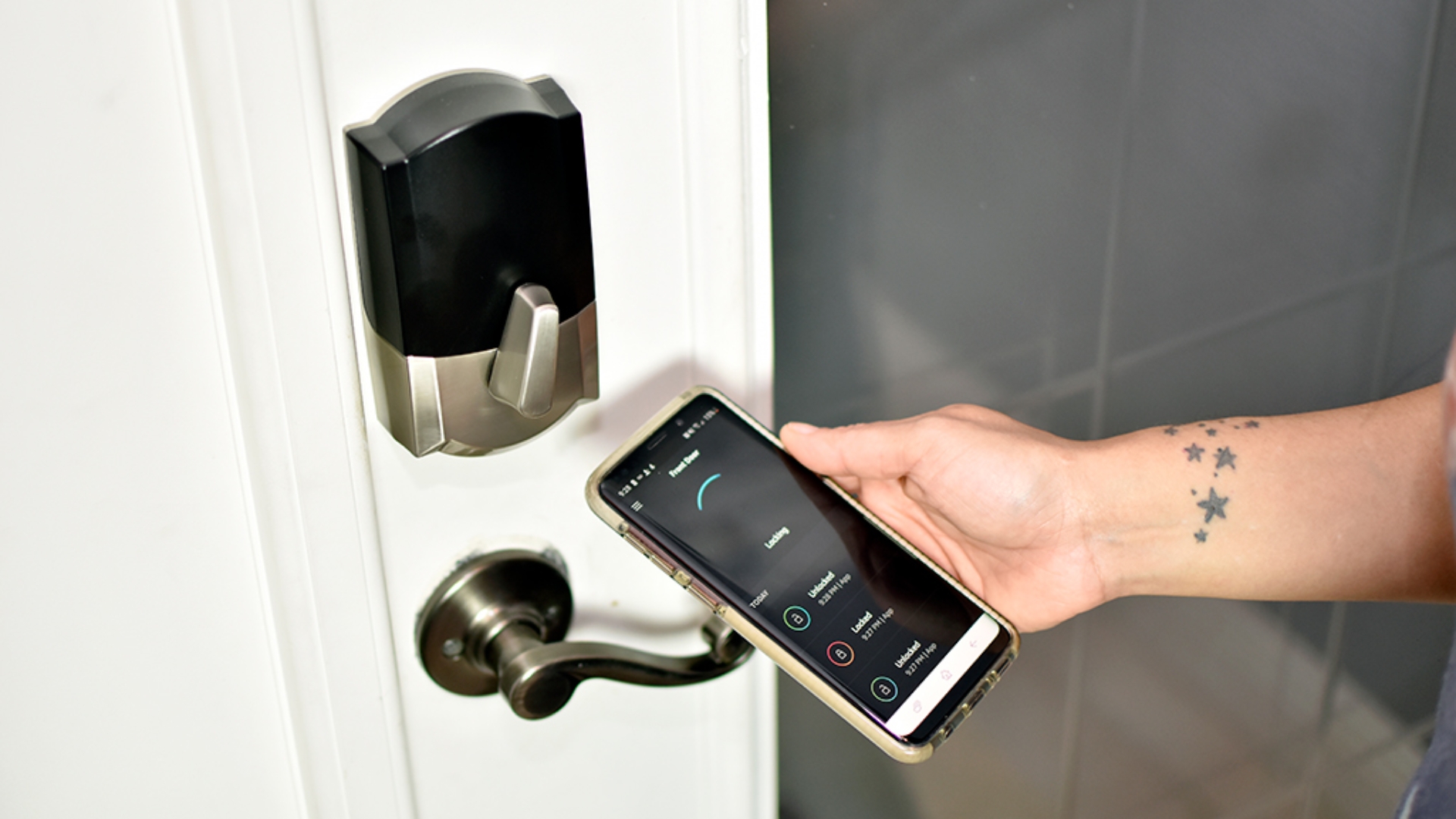 Seek Professional Keypad Door Lock Installation
There are a lot of benefits to installing keypad door locks that can change how you keep your property safe. For homes and businesses wanting to upgrade access control systems, these keypad door locks are perfect. These smart locks are easy to use, flexible, and have better security features, which makes them a good choice for a modern lifestyle. However, to get the most out of these benefits, you must have it installed and maintained by a locksmith specialist.
While some people might try installing a keypad door lock to save money, only professional locksmiths have the skills to install, program, and fix keypad door locks. They make sure that your long-term investment in security is worth it. If you want keypad locks to work efficiently and keep you safe, have a pro to install them properly. Locksmiths know how to install locks and have the tools to do so. They make it less likely that mistakes or security holes will happen. They can also connect your keypad door lock to other access control systems. Thus, locksmiths can help you choose the best keyless door lock based on your needs and budget.
Locked out? Need enhanced security for your home or business? South Pasadena Locks is your go-to solution! With years of experience, our team provides prompt, professional, and reliable locksmith services tailored to your needs. Our experts can install, repair, or maintain locks and are here to give you the most security and peace of mind. If you own a home or business in South Pasadena, consider getting a keypad door lock.