Although door lock lubricants may not be the most exciting thing to buy, they help keep doors working properly. It is hard to believe there are so many types of door lock lubricants on the market today. Door lock lubricants work differently and serve numerous purposes of different specifications. Therefore, it is important to know what type of lubricant you are using and its purpose before using it.
Key Qualities to Look For in Door Lock Lubricants
There are a few qualities that make for a good door lock lubricant. To ensure your door locks are properly lubricated, look for a lubricant that meets the following qualities:
Door lock lubricants should be "dry"
Dry lubricants provide a frictionless surface for moving parts and help prevent rust and corrosion. They are typically made from synthetic materials and can be in the form of a spray, paste, or solid. When selecting a lubricant, look for products that specifically state that they are "dry lubes."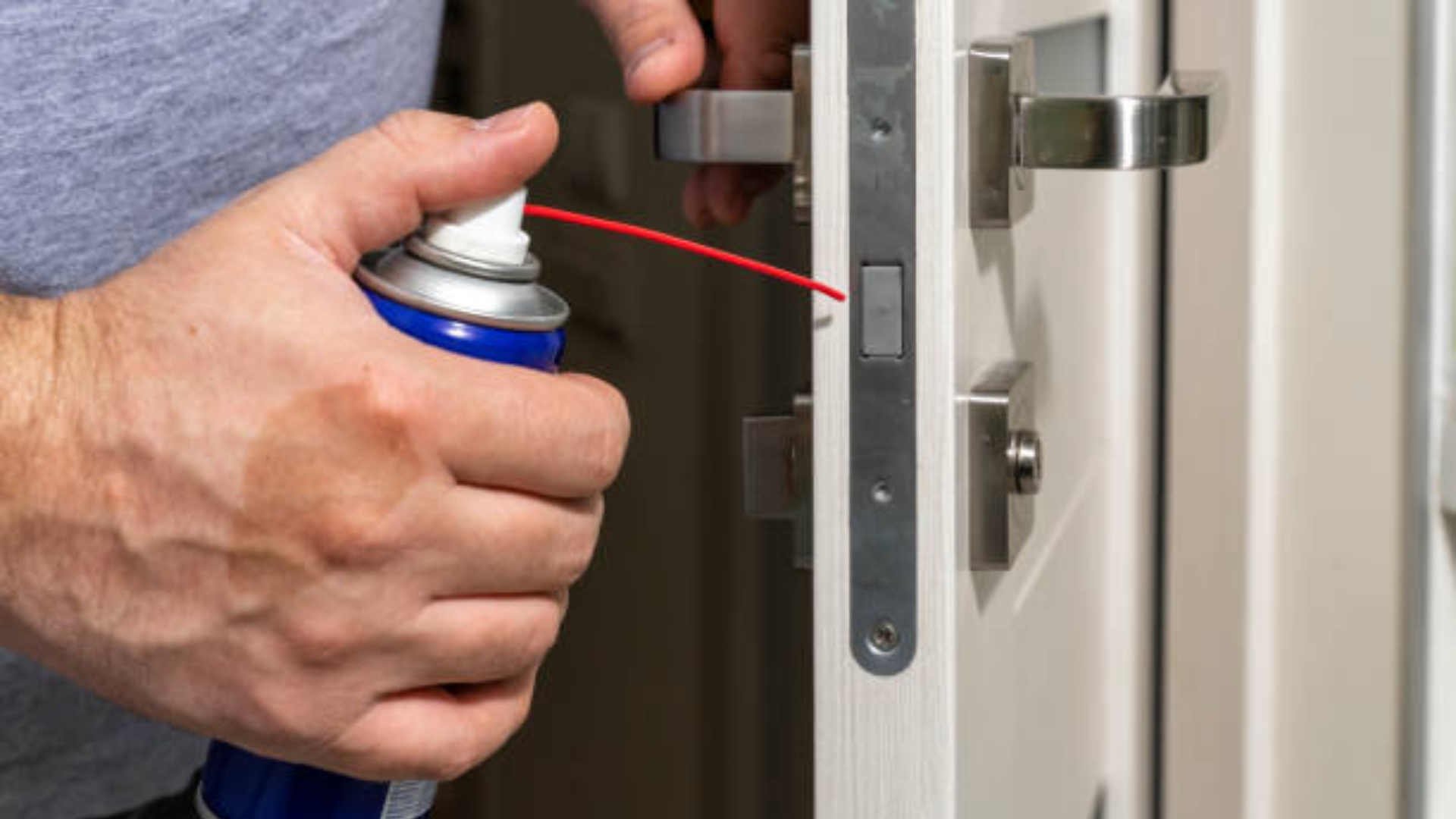 They should leave no residue
Some lubricants, like graphite lubricants and oil-based lubricants, can leave behind a residue. While it is usually not enough to cause any problems, it is better to go for a product that leaves no residue. It is even more important in humid climates or with extended exposure, as the residue can sometimes clump and bind the lock.
They should not stain
Stains are a common problem with graphite lock lubricants and oil-based products. Oil-based treatments have a slower drying time, which increases the possibility of staining residue spreading to other surfaces. Therefore, it is important to choose a product that is specifically designed to prevent staining.
Different Types of Door Lock Lubricants
Lubricants are not all created equal. Some work better than others for specific applications. Let us look at the four different types of lubricants and see which is best suited for your needs.
Graphite Powder
Graphite powder lubricant is an excellent option for lubricating door locks. It is not sticky, and it can help to prevent corrosion. In addition, a little bit of graphite powder will last longer, making it a very cost-effective option. Many lock manufacturers use graphite to pre-lube their locks, so it is a tried and true option. The only downside to using graphite is that it can be messy.
Silicone Door Lock Lubricant
Silicone lubricant is a popular choice for many applications due to its consistent performance. It is neither sticky nor messy, making it ideal for use in areas where debris and dust are present. In addition, the lubricant helps protect metal surfaces from rust and corrosion.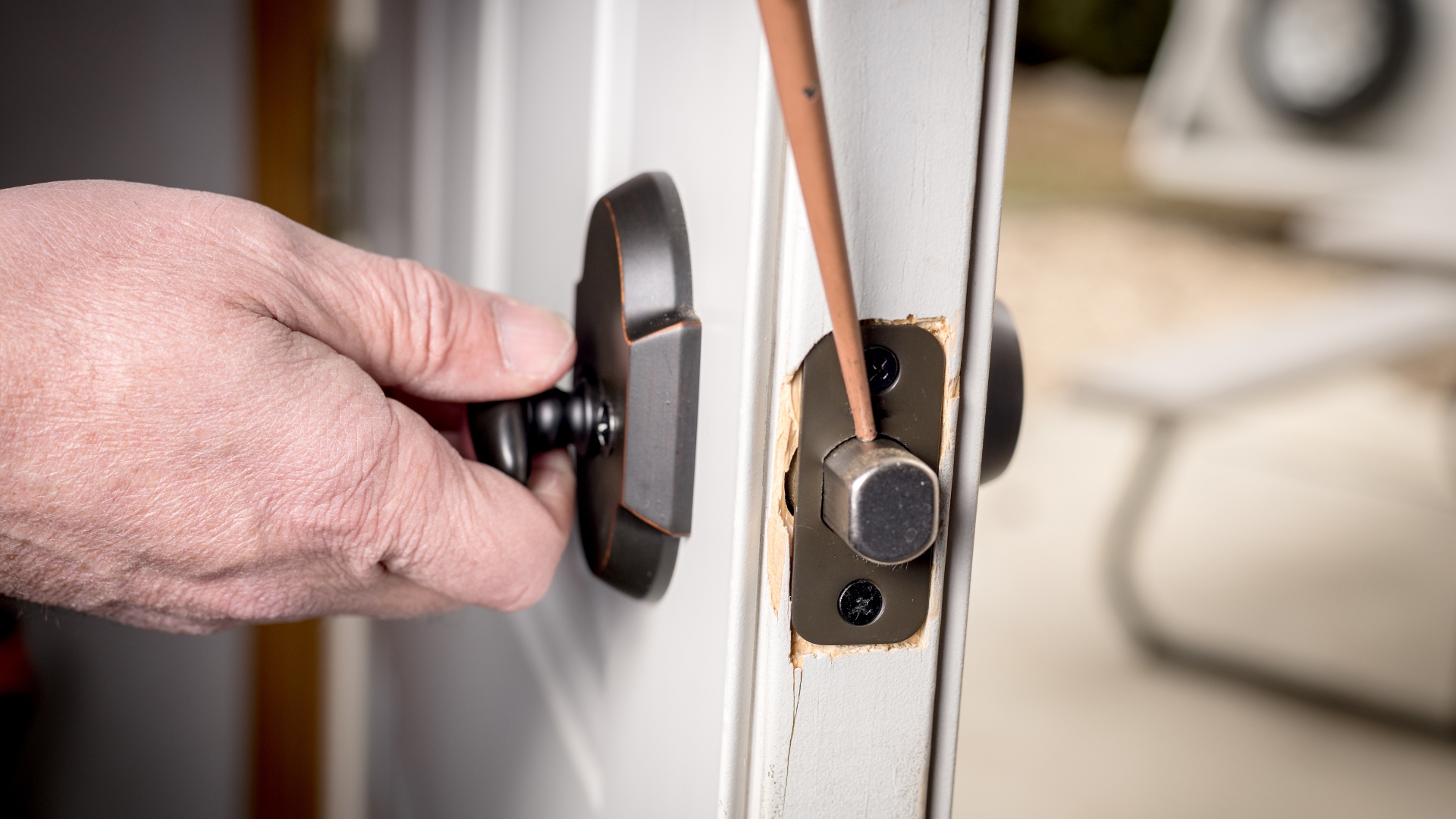 Teflon-Based Lubricant
Teflon-based lubricant is perfect for those who need to lubricate their locks regularly. This dry-film lubricant from DuPont, for example, is non-stick and leaves behind a dry film that resists oil, dust, and dirt. It is also heat resistant and can be used on door locks exposed to high temperatures.
Grease Lubricant
Grease lubricants offer a protective coating that prevents metal parts from rubbing against one another and degrading. Unfortunately, they can trap dirt and debris since they are thick and sticky. As a result, they could eventually make their way into your keyhole and clog the locking mechanism. For this reason, it is important to use them wisely and carefully on door locks. Ensure to clean out the keyhole regularly.
At South Pasadena Lock, we provide professional lock repair and lubrication services. We know the importance of security and safety, which is why we offer a wide range of residential locksmith services. Whether you need a door lock repair, lock repair, or another type of lock service, we are here to help. In addition, we offer free estimates, so please do not hesitate to call us today.