As technology evolves, so does its potential to enhance our daily lives. From smartphones to smart homes, we depend increasingly on smart gadgets. One of the new ideas that has become more popular over the past few years is the smart lock. Smart locks have changed how we get in and out of our homes, making it easier, safer, and less stressful. In this piece, we will discuss the benefits of using an electronic door lock system for home and how it can change your everyday life.
Benefits of Smart Locks in Your Home
Easy Access Without Keys with Smart Locks
One of the important benefits of smart locks is that they do not need standard keys. No more digging through your bags or wasting time looking for your keys. With a smart lock, you can enter your home using a number code, biometric identification (fingerprints or face recognition), or a smartphone app. This keyless feature makes it easy to get in and out and prevents the chance of getting locked out.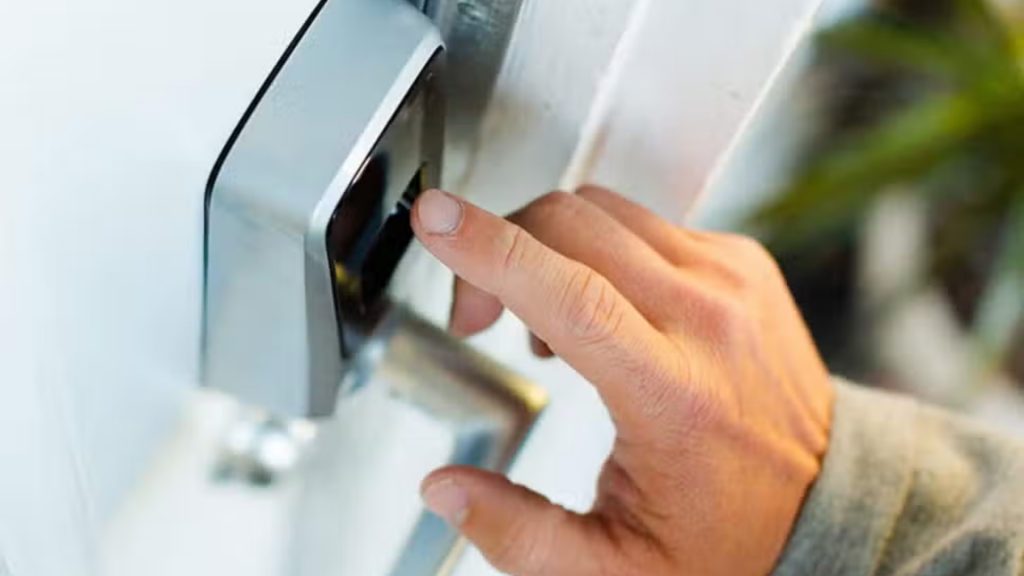 Smart Locks Increase Security
Smart locks are more secure than standard locks because they have more advanced security features. Outsiders cannot enter your home without your permission because they use security technology. That gives you a greater degree of control. Some smart locks also have built-in alarm systems that can scare away thieves and let you know if anything strange happens.
Secure and Unlock Your Home Remotely
Imagine being able to grant access to your home while you are thousands of miles away. Smart locks enable remote access, allowing you to lock or unlock your doors using a smartphone or tablet anywhere. This feature is useful when you need to give access to a family member, friend, or service provider while you are away. It also enables convenient parcel delivery and ensures the safety of your deliveries within your residence.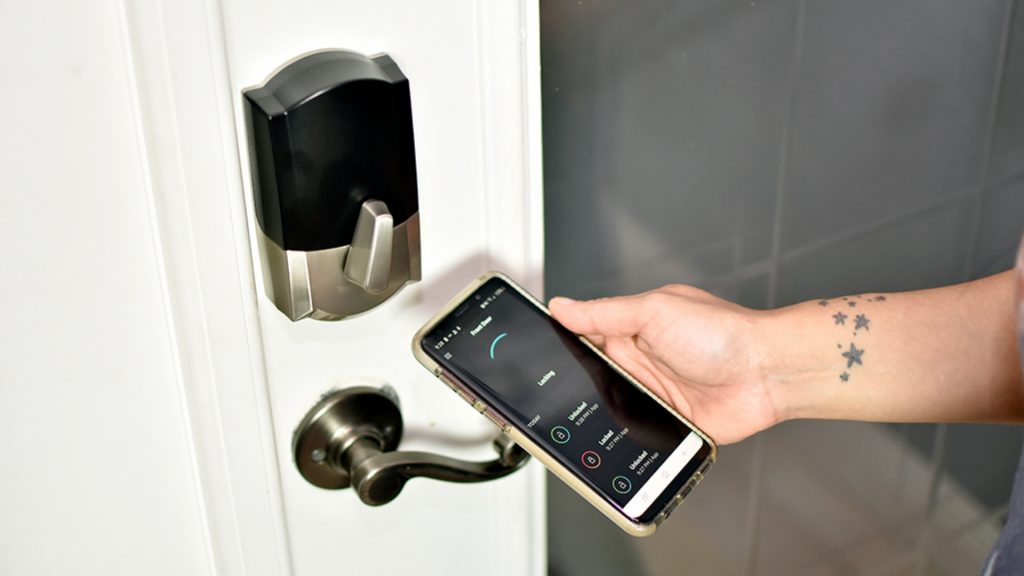 Integration with Smart Home Systems
Smart locks work well with other smart home devices and systems. It creates a seamless and connected home automation experience. Connect your smart lock to a hub or voice assistant for voice control or automatic unlocking when you come home. Integrating security cameras, lights, and alarms improves home security and offers a complete solution.

Temporary Access and Personalization
With smart locks, you can give guests, housekeepers, or workers temporary entry to your home. You can make personalized entry codes that are only good for a certain time. That means you do not have to make spare keys or worry about the security of your home when you need temporary entry. Smart locks also let you set up access for each person, giving you control over who can enter certain parts of your home.
Activity Monitoring and Analysis
Smart lock app provides useful information about the usage patterns within your home. You can look at thorough logs that show when and by whom people entered your home. This function can be especially helpful for parents who want to know when their kids get home from school. It is also useful for people who want to know what their babysitters or maintenance workers are doing.

Make the Upgrade Today
Investing in a smart lock installation is a wise decision. These locks are a technological development that makes homeowners' lives easier, safer, and more comfortable. Smart locks have many good points, including keyless entry, remote control, and easy integration with smart home systems. Consider smart locks for modern and reliable home security if you need a new lock installation. They have advanced features that you can modify to fit your needs. As the future of home security keeps changing, using smart locks can open up a new world of possibilities and change how we connect with our homes.
Looking for a keypad door lock with deadbolt? South Pasadena Lock has the best electronic door lock products to choose from! With our expert locksmith, installing a new lock or switching to a keypad door lock with a deadbolt combination is easy. Our high-quality electronic door lock systems are great for any front door, giving you peace of mind that your property is safe and secure. With our residential locksmith services and the best electronic deadbolt locks, you can be sure your house is well protected from intruders. Let South Pasadena Lock help you find the best smart lock for front door security today.